Navmoor has published an informative white paper on daymarks for fixed locations.
Navigational aids firm Navmoor has released a white paper on daymarks for fixed locations to help harbour masters and coastal management organisations ensure they are compliant with IALA (International Association of Marine Aids to Navigation and Lighthouse Authorities) recommendations.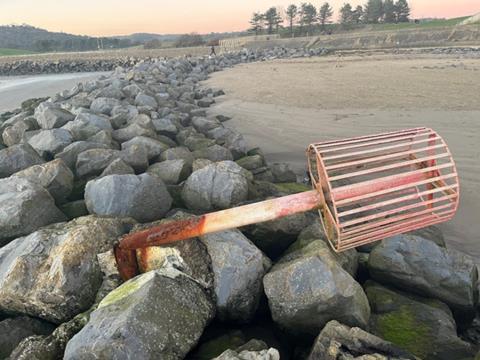 The paper looks at the shape and colour of daymarks, which can often be a bit 'bodged', says Navmoor managing director Chris Newall.
"In the worst case scenario a port can be closed if it isn't kept up to certain standards," he says. "Most of the ports that are non-compliant are local council authority-run ones, where they end up with bodged works – but they don't know they haven't complied with the IALA.
The white paper breaks down the very technical IALA guidelines, with simple explanations of materials, colours and appropriate locations for different kinds of daymarks.
It gives a lot of advice about all aspects of daymark installation, for example that consideration should be given to possible ageing or degradation of colour and luminance.
"Local contaminants such as industrial pollutants and bird fouling can also reduce performance, suggesting a more frequent maintenance schedule," the paper recommends.
It also talks about the kind of mounting structure that could be used depending on the conditions in which the daymark is likely to be installed.