UK General Lighthouse Authority Trinity House has launched a Vessel Replacement Project to commission the design and build of a vessel to replace the 86m 'THV Patricia'.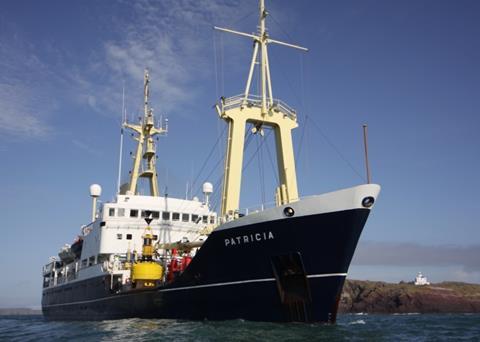 The announcement was made at a launch event at Trinity House in London on 9 September 2019, timed perfectly to occur during London International Shipping Week. At the same event, a contract notice was issued to the shipbuilding industry to open the procurement process. THV Patricia was delivered in 1982 and is now reaching the end of its operational life.
Maritime Minister Nusrat Ghani announced her support for the project in July 2019, following a comprehensive Fleet Review that concluded that the three General Lighthouse Authorities of the UK and Ireland (Trinity House, Northern Lighthouse Board and Irish Lights) require seven vessels to deliver their critical aids to navigation service.
The new vessel will look to harness technological and environmental innovation to ensure that Trinity House continues to provide over 600 critical aids to navigation—such as lighthouses and buoys—for ships and seafarers in some of the most dangerous waters in the world, guiding them into safe channels away from hazards and wrecks.
Nusrat Ghani, Maritime Minister, said: "95% of our imports and exports are transported to and from the UK by sea and, with our waters becoming even busier, dealing with incidents quickly and efficiently is more important than ever. This new ship will support the General Lighthouse Authority to help future-proof their fleet and continue to support maritime trade for generations to come."
Captain Ian McNaught, Executive Chairman of Trinity House, said: "We were pleased to hear that the Maritime Minister was content for us to move the Vessel Replacement Project closer towards the design and build phase. While we must ensure that value for money is central to the design, we will also be looking for new, tested and robust technologies in the vessel design; these technologies will need to offer high performance and resilience and also reduce our environmental impact."
The invitation to tender values the project at £40M and describes it as 'a vessel used for the maintenance of buoy and lighthouses to replace the current Trinity House vessel Patricia'. Email barry.messenger@trinityhouse.co.uk for further information.
By Jake Frith