According to Ian Baylis, Managing Director of CTV operator Seacat Services, the energy sector is critical in countries' fight back to a normal world.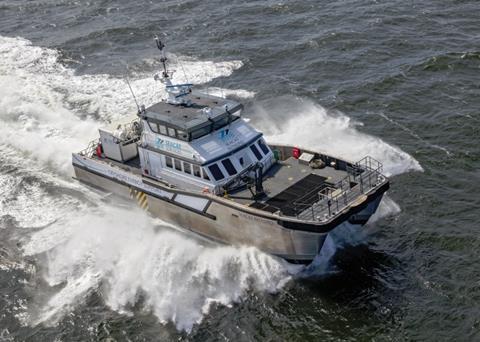 Covid-19 is causing business interruption around the world with factories closed, supply chains disrupted and government regulations such as social distancing limiting the productivity of workforces. Despite these challenges, basic needs, including the production and supply of electricity must still be met, and the UK government has recently established the energy sector as 'critical' in recognition of this.
In response, offshore wind health and safety group, G+, are already working closely with stakeholders on a cross sector CTV innovation challenge, focusing on the rapid discovery and deployment of onboard social distancing solutions to safely optimise operations for crews and passengers.
To support essential construction and maintenance activity to keep the lights on in UK homes, vessels operators have had to adjust working practices in a number of ways to solve the challenges caused by Covid-19.
Vessel crews live and work together in close proximity for extended periods, so maintaining the recommended two metres distance is not always possible. Instead, crews have focused on mitigating the spread of Covid-19 by separating themselves from passengers. By occupying different areas of the vessel and reducing the number of passengers onboard, operations can continue effectively minimising contact between each group.
Where close interactions are unavoidable, vessel operators have ensured that crew members have access to the relevant Personal Protective Equipment (PPE) and cleaning equipment to protect themselves and others.
Adjustments to operational and logistical practices must also be taken into consideration. To protect the onshore teams who support vessel crews, companies should minimise the number of staff working in the office and provide tools which enable effective home working. In addition, health and safety must be prioritised during crew changes and offshore companies should also consider avoiding transportation hubs such as ports, and instead opt for individual hire cars.
Though navigating the challenges of Covid-19 represents a huge challenge for the offshore wind industry, making the safety of staff, crew and passengers of the utmost importance is vital to reducing the spread of Covid-19 and maintaining offshore electricity production.