According to Dutch trade body Netherlands Maritime Technology, in a recently released report, although 2015 was a challenging year for the maritime technology sector, Dutch companies performed exceptionally well.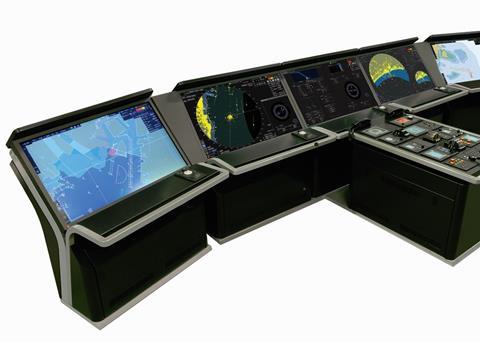 Turnover of Dutch companies increased by 9.4% from €7.5 billion in 2014 to €8.2 billion in 2015. Employment remained at a high level, with work provided for over 31,000 FTEs.
Low oil prices hampered investment in offshore and a global glut of shipping vessels continues to carry cargo at very low rates. What's more, claims Netherlands Maritime Technology, certain shipbuilding countries do not hesitate to implement measures that favour their own industries or even shelter them from competition entirely.
"We expect 2016 to be another tough year," says Hans Voorneveld, chairman of Netherlands Maritime Technology. "Even so, we remain hopeful. The global maritime industry is facing the challenge of making the entire fleet more sustainable in the coming decades. The Dutch maritime technology sector has the solutions necessary to take that step, and a large number of highly environmentally friendly vessels were launched in the Netherlands during 2015.
"Our goal is to shape the future of our industry in partnership with the Dutch government. Together we will focus on innovation and entrepreneurship, so that the industry is instrumental in generating employment and bringing sustainability to life both in the Netherlands and in our export markets."
A total of 63 seagoing vessels were completed in 2015 (in 2014 the corresponding figure was 67). The order intake was 64 vessels (2014: 99) with a value of €693 million (2014: €1 billion). The value of completed vessels in 2015 amounted to €1.3 billion (2014: €1.2 billion). Eighty-three per cent of this amount came from export orders (2014: 80%). The turnover of the yards was €5.0 billion (2014: €4.6 billion).
The maritime turnover of the approximately 670 Dutch maritime suppliers in 2015 was €4.2 (2014: €3.8 billion).
Twenty-three superyachts were delivered in 2015 (2014: 16) with a value of €1.1 billion (2014: €649 million) and 28 new orders were received (2014: 22) worth €1.1 billion (2014: €1.5 billion). The order book at the end of December was 72 superyachts (2014: 70) with a value of over €4.2 billion (2014: €4.1 billion).
The above figures were presented at the NMT network meeting of the trade organisation Netherlands Maritime Technology in May.
By Jake Frith