Navigation software company Nautisk has just released its updated digital navigation publication library, NaviTab; now offering a larger screen, integrated keyboard and faster processor speed.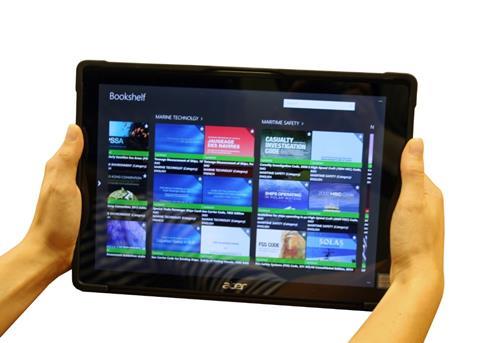 The tablet stores hundreds of maritime publications and documents on its 'virtual bookshelf' and automatically updates, giving easy access while helping vessels remain compliant.
The larger 12" screen allows for better visibility and ease of navigation on the touch screen. With a faster processor, Nautisk says publications and documents can be reached even quicker than before.
NaviTab also features a detachable keyboard, an electronic pen for annotations, a search capability, a USB port to upload and download documents and 24/7 support
By Jake Frith