German company Torqeedo has announced that it will debut its brand new cruise engine at Seawork International 2016.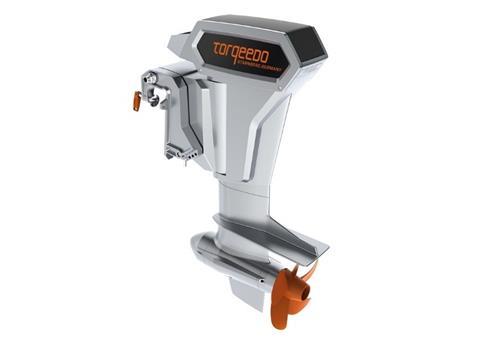 The new Cruise 10.0R boasts 12kW peak power, 10kW continuous power and a voltage level of 48V. It aims to deliver an emission-free performance at speeds of up to 17.2knots.
Suitable for rugged environments and extreme conditions, the engine's robust design aims to protect from corrosion, is salt-water capable and waterproof.
It can provide the power and thrust for planing boats and displacement hulls up to the weight of 10 tonnes.
The Cruise 10.0R weighs 47.2kg in its smallest variation and features a powered tilt function, alongside a maximum RPM standing at 1,400RPM, and 315lbs of static thrust.
It is available in three shaft lengths ranging from 38.5cm to 63.9cm, the Cruise 10.0R is suitable for a variety of boats.
Visit Torqeedo at Seawork International 2016 on stand Q28.
By Alice Mason