The annual meeting of the European Tugowners Association has included election of a new board of directors and launch of a new video on safe and efficient harbour towage operations.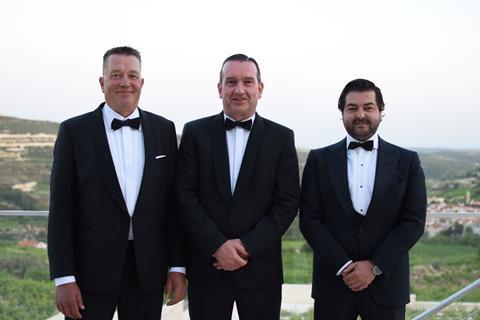 Starting with change of personnel, the organisation has a new chairman in Kimmo Lehto who succeeds former chairman Leendert Muller as head of the association. Mr Lehto will lead ETA for the next two years assisted in the role by Vincente Boluda Ceballos as the new deputy chairman.
Captain Kimmo Lehto is a master mariner with over 37 years' experience in the shipping industry including 11 years with the Finnish towage, salvage and icebreaking company Alfons Håkans serving as both a member of the management team and a salvage master. His experience is wide-ranging having previously been a master on cruise ships along with over 10 years' experience as a maritime pilot in Finland meaning he has experience at both ends of the towline.
Mr Lehto has chaired the ETA Nautical and Technical Committee for the last three years, a period that included involvement in projects such as the new ETA-EMPA Safe Harbour Towage Operations Guidelines.
ETA's new deputy chairman Vicente Boluda Ceballos has a degree in Business Administration and Management from the Complutense University of Madrid and has carried out several executive duties within the management group of Boluda Corporación Maritima during the last eight years. His expertise and relevance to the new role is enhance by also being vice chairman of the Spanish Tugowners Association. The ETA board will lead the association for the next two years and is complemented by Anna Maria Darmanin the association's secretary general.
The annual meeting also saw the launch of the new video on safe and efficient harbour towage operations. The guidelines described in the animated video were defined in close collaboration with the European Maritime Pilots' Association and summarises procedures tug masters, pilots and vessel captains should take to ensure the safety and efficiency of port towage operations.
As this column described previously (see MJ June 2019) good communication between those mentioned above is essential including the radio communication channels to be used. Vessel deficiencies and safe pushing points must be included in the plan and shared with all parties involved in the operation.
By Peter Barker