A new graduate talent programme has been developed in partnership with UK industry body Mersey Maritime, and launched by Shipping Minister John Hayes.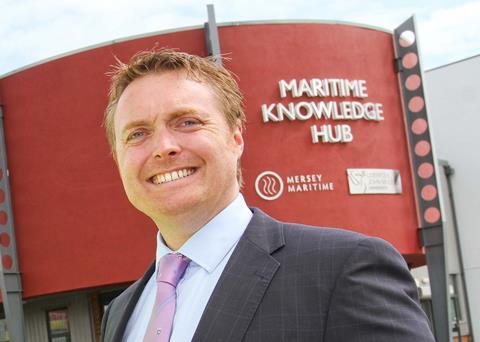 The graduate scheme will offer sponsorship placement opportunities to ten Merseyside companies operating in the maritime sector.
It will be rolled out in a partnership between Mersey Maritime and Liverpool John Moores University (LJMU), who signed a three-year Memorandum of Understanding (MoU) in 2015.
"It is by bringing together academics and industry through this programme, and using cutting edge simulation technology, that we'll be able to successfully train up the next generation of mariners, and ensure the UK's maritime industry remains world-leading for many years to come," said Mr Hayes.
The aim of the MOU was to provide direct access between the university and maritime sector employers and lead to the identification of skills gaps.
Its first cohort of graduates participating in the programme will hope to represent the talent within a specific sector that could become a blueprint for other industry sectors.
During his visit on 20 October, Mr Hayes also officially opened Mersey Maritime's new Maritime Bridge and Engine Simulator training facility.
The Maritime Bridge and Engine Simulator aims to enable students, marine pilots, ship masters and senior navigating officers to develop and practise their skills in a high tech, lifelike but risk-free environment.
Mersey Maritime CEO Chris Shirling-Rooke said: "As the representative body for the maritime sector in the Liverpool City Region it's been our privilege to invite Mr Hayes back to Liverpool on a day that really showcases the maritime credentials of our city."
He added: "Mersey Maritime's partnership with LJMU, under the Maritime Knowledge Hub umbrella, brings academia and industry together in a way that is already providing direct benefits to business, leading to sustainable sector growth."
By Alice Mason