Late July marked the official opening of a new container terminal operated by Gruppo Grendi in Cagliari, Italy.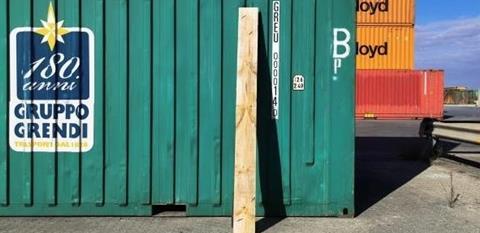 Gruppo Grendi already welcomed the first vessel on July 9th and now can officially announce its commitment to operate a new international container terminal in Cagliari.
Grendi, through its operating company Grendi Trasporti Marittimi, handled 17,500 TEUs in the first half of 2021 in Cagliari (+7% compared to same period 2020). Main customers include MSC and Hapag Lloyd, to which the Group has offered stevedoring service in its historic area for over a year before obtaining this dedicated space in the international terminal area.
The new international terminal managed by Grendi will be named MITO of Sardinia (Mediterranean Intermodal Terminal Operator). MITO will offer customers 350m length quay in the industrial Port of Cagliari and approximately 86,000 sqm of yard. Loading and unloading operation will rely on 2 QC to be fully operational within September 2021.
"With the start of commercial operations in our new international terminal, Grendi aims to pave the ground for the set-up of an efficient international container transport network to support the restart of the port and industrial sector of Sardinia." - stated Antonio Musso, Managing Director of Grendi Trasporti Marittimi - "This project will serves both the international container volumes destined for and generated in Sardinia with a strong commitment to enlarge the business scope in the near future including transshipment operations".
By Jake Frith