KenzFigee, a well-established lifting, handling and service specialist of tailor-made equipment for the marine, offshore and wind energy industry has opened its new UK facilities.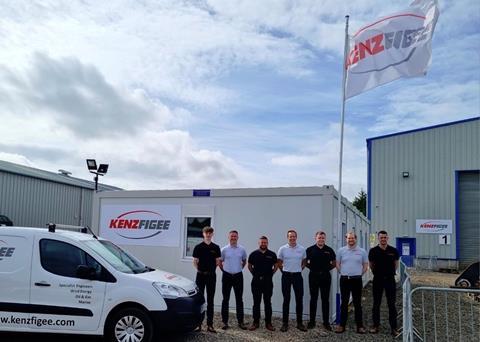 The new site at Brechin Business Park (near Aberdeen, Scotland) has been chosen to allow KenzFigee UK to accommodate the company's rapidly expanding workforce and facilitate an increase in demand for its engineering expertise in the global offshore oil & gas, defence and renewables markets.
The new offices will house multiple project teams within the KenzFigee UK organisation including an innovative engineering department and versatile multi skilled service workforce. As part of this development, four new jobs will be created.
Speaking from the head office in Holland CEO Jan-Pieter Klaver said: "The new space will give the team flexibility to accelerate growth, stimulating further job creation and setting the foundations for the Next Generation in Engineering Services.
By Jake Frith