Given the international audience that Seawork attracts every year, an in-person exhibition in 2021 is clearly not possible as travel restrictions across Europe and the rest of the world are changing all the time.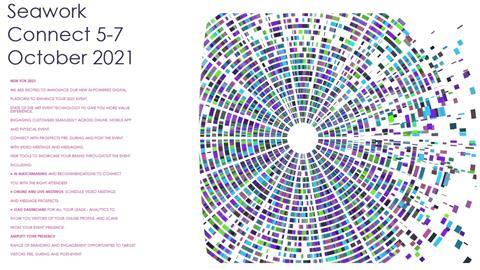 This presents an ideal time for Mercator to introduce a new dimension to Seawork and M&CCE of the future; Seawork Connect. This is a virtual exhibition with rich and engaging content that enables visitors and exhibitors to meet and develop business. Mercator will hold Seawork Connect during the week 5-7 October to help business this autumn.
Seawork Connect will have engaging content. We can produce our full conference programme, USV Applications in Commercial Marine, Hybrid & Electric Propulsion Solutions as well as the next in the successful CMN Commercial Marine Network Workboat 2050 series. We are also working with all our supporting associations so they can present their latest developments to a wider audience.
Our clients will still be able to reach the Seawork and M&CCE audiences plus a broader international audience. Visitors will be registered, and exhibitors will be able to see their profiles and organise meetings with them at stands or designated meeting areas. The platform also offers a clever AI based matchmaking system that pairs interested visitors with the correct equipment or service providing exhibitor that suits their requirements.
Seawork Connect will become a permanent part of Seawork and M&CCE, not just because it reaches a larger international audience but because it offers additional features such as videos, rich content, longer exposure and more data focussed results.
The next in-person Seawork and M&CCE exhibition will be on 21-23 June 2022.