Safer and smarter solutions for lifeboats, hooks and davits were in this year's SMM line-up from Viking Life Saving Equipment A/S, along with an upgraded range of Personal Protective Equipment (PPE) - now united under the global Viking YouSafe brand.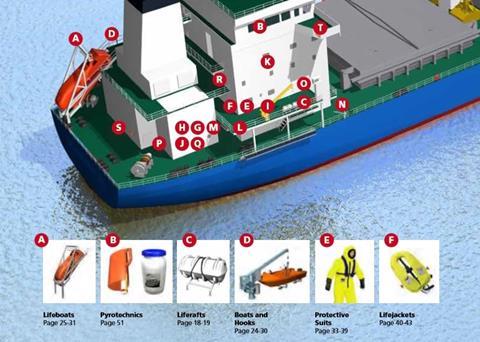 "Viking YouSafe represents a holistic approach to PPE. We offer the most comprehensive range of any supplier and while this position is realized through proactive focus on quality and performance, Viking PPE is about design, features, comfort and style, too. In fact, it's the sum of excellence across all these factors that drives our unmatched value proposition," said Benny Carlsen (Senior Vice President- Global Sales). "Personal safety is at the core of our mission and Viking YouSafe embodies our full commitment to this agenda. After all, PPE is often the 'last line of defence' when it comes to enduring the many perils at sea that have inspired our product names. Expanding and uniting our portfolio, we've achieved a global one-stop-shop of PPE for any application and budget - and that's good news for shipowners aiming to combine safety compliance, cost-efficiency and simplicity."
SERVICE HUB
Also introduced at SMM, Viking ServiceConnect is a new, purpose-built digital service hub featuring an intuitive customer portal for direct service booking and global online 24/7 access to information about safety equipment servicing, notifications and much more. Additionally, Viking was also heavily promoting Rosenby Engineering's HydroPen containerised firefighting solution for which it recently became worldwide distributor and was raising awareness within the maritime industry of its purchase of Norwegian lifeboat builder Norsafe.
By Jake Frith