The development of a new Icelandic port that could enable sustainable development of the Arctic and help to make emergent shipping routes safer is set to offer multiple natural benefits.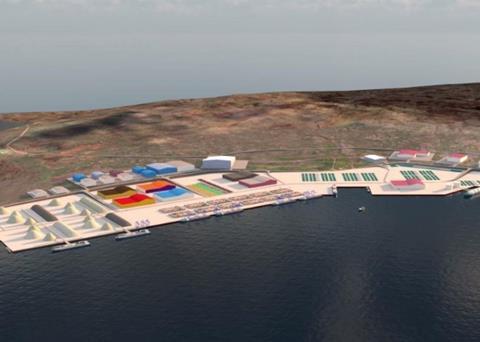 One of the key drivers for the project at Finnafjord, in the north-east of Iceland, is the potential for creating new prospects for the local population because of the industrial uncertainties that climate change brings. Although full implementation of the project could take more than 40 years, the proposed site offers several environmental benefits including more than 1200 hectares of flat hinterland on which to develop port-related industries which can be supplied with energy from local renewable energy sources.
Robert Howe, managing director of bremenports, which has a majority share in the project, stated: "Climate change will lead to economic development in this region. It is of global importance that this development is based on very strict sustainability criterias."
Changes ahead
The Arctic is expected to undergo considerable changes, amongst other things because of the changes to shipping routes. If the North-East Passage between Asia and the USA becomes navigable all year round, the journey times between these continents will be reduced by more than two weeks. Finnafjord would therefore be the ideal location for a basic hub for a universal port, from which containers could be redistributed to the different destination regions.
In addition to the ample hinterland, other benefits of the planned port site include space for the construction of 6km of quays and a water depth of 20m. The remote location also means that the greater part of the required building materials can be extracted directly from the ground.
Currently under consideration is the construction of a plant to produce hydrogen, which could also play a key role in the development of sustainable shipping in the future.
Safeguarding and upgrading the local social infrastructure is also a priority.
Bremenports recently partnered with Icelandic companies to sign an MoU which will enable the formation of the Finnafjord Port Development Company (FFPD). bremenports will initially hold a 66% share in FFPD, while EFLA will have a 26% share and the remaining 8% will be held by the Icelandic municipalities.