The UK-based Renewables Consulting Group (RCG) has announced the addition of Julie Drew-Murphy as Senior Associate to the team, bringing valuable offshore wind development, compliance and due diligence skills.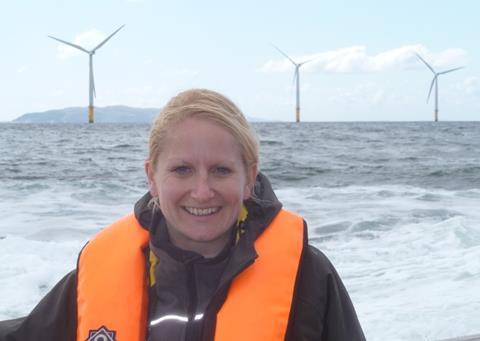 In her new role, Drew-Murphy will advise developers and other corporations on matters relating to offshore wind, marine and energy storage development and compliance.
"Offshore wind consent compliance and complimentary energy storage are two key strategic areas where we see demand increasing both in Europe, and the USA. Julie's multi-disciplinary capabilities particularly in the environmental, planning and permitting areas, bring real tangible hands on experience that will give our clients fantastic value as they ensure projects not only comply but also thrive in the critical post construction energy production phase" said Gareth Lewis, Director and Head of Utilities, IPPs and Developer Practice at RCG. "Having known and worked alongside Julie for well over twelve years, I am tremendously pleased that she has chosen to join the talented team at RCG, and to be part of the great company we are building."
Mrs Drew-Murphy has over 12 years' experience in offshore wind farm development, primarily focused on Project Management of and Environmental Impact Assessments (EIA), consenting and environmental management and consent compliance.
Julie was most recently Offshore EIA Manager for Forewind where she successfully managed the 2.4GW Offshore EIA for Dogger Bank Teesside. She has also held positions with RWE delivering the consent compliance for the Gwynt y Môr offshore wind farm and EDF delivering consent for the Teesside Offshore Wind Farm.
By Jake Frith