UK SME Mara Engineering for the Sea (Mara EFS) has developed a lower priced version of its Mara buoy called the Mara Buoy Static.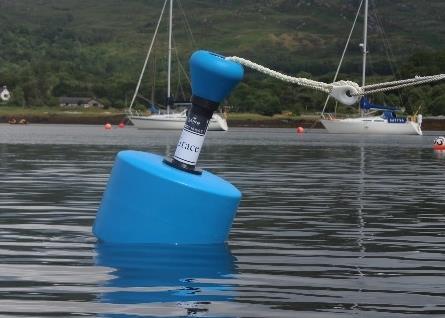 The Mara Buoy Static brings a simpler product to the market, at a highly competitive price, while retaining the substantial benefits loved by users of Mara Buoy. The original Mara Buoy is now known as the Mara Buoy Dynamic.
The Mara Buoy Static offers the same deck level mooring system, customisable graphics, high structural integrity and ease of use, but is cheaper as it does not offer the Mara Dynamic's above water swivel feature. The mooring line on the static version runs down the inside of the buoy and is linked directly to the mooring chain, therefore, because the load path is though the mooring line, the structure of the Mara Buoy Static is not load bearing and greater use of plastics in this model allow a cheaper construction.
The Mara Buoy Static is simple to use; when approaching the buoy, the crew-member simply picks up the Mara Buoy eye, passes their own line through the eye and then brings it back on board. The low friction, smooth surface of the eye itself is designed to be very kind to mooring lines, virtually eliminating short to medium term chafe. A second mooring line, or chain, can easily be rigged as a backup if required.
Mara EFS will be undertaking a road-trip in October, showing both the Static and Dynamic Mara Buoys at marinas along the West Coast of Scotland. A further trip is planned for the South Coast of England in either late October or early November. The company says these trips will offer a great opportunity to see the many benefits of these buoys over standard mooring systems.
By Jake Frith