Aderco has opened a new operational base in the UK to serve the marine markets in the UK, US and Caribbean.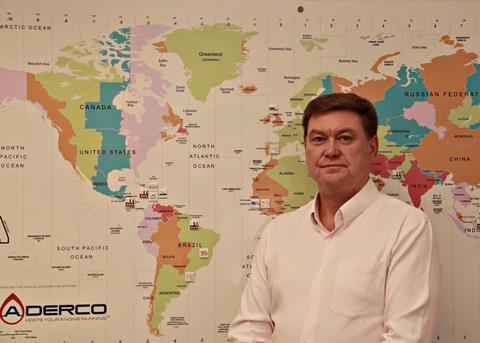 The new investment is in response to continued growing demand, the company will also serve as a reporting line for Aderco's worldwide network of distributorships.
Peter Stevenson, from Aderco, said: "This is an exciting time for Aderco, whose proven fuel treatments deliver cost savings and efficiency gains that are in tune with today's concerns and resonate with customers. Aderco has an outstanding commitment to innovation and we are continuously improving our solutions to enable the maritime industry to meet today and tomorrow's challenges."
He added: "We have a strong commitment to the maritime sector, which began 35 years ago when we began working with the Canadian ice-breaker fleet. Since then we have been able to build a strong track record of saving costs, improving operational reliability and reducing emissions. We've hit the ground running here and I'm delighted to be working with such a dynamic team."
Mr Stevenson joined Aderco from Simplex-Turbulo in early 2017 and is now beginning the next phase of the planned company strategy.
Olivier Baiwir, Aderco International's CEO, concluded: "His expertise, especially in leading technology initiatives at the enterprise level, has already shown extremely valuable to the shipping sector. The UK undoubtedly remains a key strategic location and we couldn't have a better team in place to support our customers and realise the potential for growth here as well as internationally."
By Alice Mason