Lerwick Port Authority is now using a new Vessel Monitoring System (VMS) to improve the handling of ship movements at its Shetland port.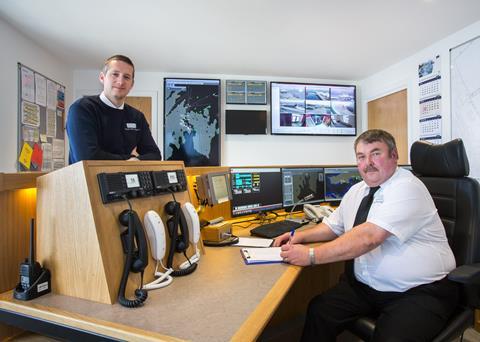 The VMS has been installed by Transas at port control in the main building and three remote stations at Rova Head north of Lerwick and Mayfield and Kirkabister, on the island of Bessay.
"The VMS is already a great asset for port control in handling shipping movements and providing navigational assistance," said Captain Alexander Simpson, Lerwick Port Authority's deputy harbourmaster.
He added: "It combines data from multiple sensors in very user-friendly vector chart operator display units, extends port control's VHF radio range, displays weather information and linked cameras deliver CCTV coverage – all enhancing the efficiency and safety of operations."
The modernising VMS project, including the Transas contract, telecommunications and civil works, cost approximately £450,000.
"The investment in the VMS is just one of several projects expanding the port's infrastructure at a time when we are welcoming larger vessels – for example, the biggest cruise ship yet at Lerwick arrived this week," Mr Simpson concluded.
Based on the Navi-Harbour software solution from Transas, the new system consists of Class A AIS Transponders, Northrop Grumman Sperry Marine Vision Master radars, a Jotron VHF Communication System, Gill Meteorological sensors, general IT hardware platform and an APC Power Backup System.
"The Transas Ship Traffic Control solutions installed at Lerwick Harbour will provide tools for coordinated approach to maritime traffic control, monitoring and decision support which is vital in the era of rapid digital transformation," added Frank Coles, Transas CEO.
As part of a wider project to refurbish the authority, the port control room in Albert Building has been completely renovated, including a new server room.
Transas collaborated with the authority to design a new layout for the service within the building and contracted local support from H Williamson and Sons for installation and ongoing maintenance.
It also provided the Authority with an Operator Training Course and Maintenance Service Plan.
By Alice Mason