The contract to supply and install the Gibraltar Port Authority's new Vessel Traffic Services (VTS) system has recently been awarded to the Norwegian company Kongsberg Norcontrol (KNC), a world leader in VTS surveillance.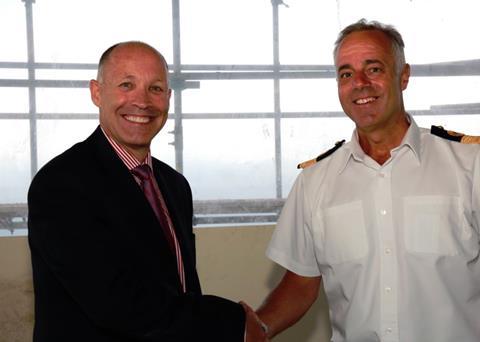 Representatives of KNC have already visited Gibraltar to start project discussions with the Port Authority as well as visiting the Port Tower building at Lathbury Barracks where the system will be installed.
The site visit to Lathbury included an introduction for the KNC delegates to the Minister for the Port, the Hon Paul Balban, and a tour of the site to view progress of the construction.
CEO and Captain of the Port, Commodore Bob Sanguinetti, said: "The Port Authority is delighted with the news of the contract award to KNC and we look forward to this exciting opportunity to work with the company and improve Gibraltar's VTS capability."
Minister Paul Balban said: "The Government are proud to announce this crucial development of the new Port Tower Project, reinforcing our absolute commitment to safety of navigation and protection of the environment. The project represents an important investment in the port infrastructure. KNC will provide the Port Authority, with one of the most modern VTS systems in the world to oversee shipping traffic in the busy waters around Gibraltar."
By Jake Frith