US-based Hyndsight Vision Systems has designed a new lightweight, waterproof wire free camera and monitor unit.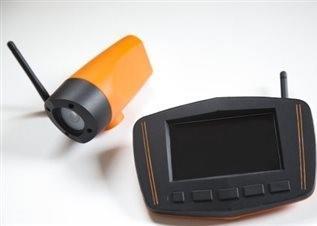 The Journey 1 can assist rear vision on any type of boat and can be mounted easily onto any surface. Its clear image is transmitted instantly which makes the system perfect for assisting any boat owner, including the commercial industry.
It includes a wireless sunlight readable monitor, so work can be completed in any condition, a wide angle camera with a non-fish-eyed view, two flush mounts, an antenna set and two chargers all in a protective case.
When used on larger commercial boats, up to three additional cameras can be paired to one monitor which allows for a full 360-degree view.
The Journey 1 can work up to 100 yards away from the camera and runs on rechargeable batteries or by being hardwired into a vessel.
By Alice Mason