A new initiative will tackle key global issues in international shipping and help promote sustainable development.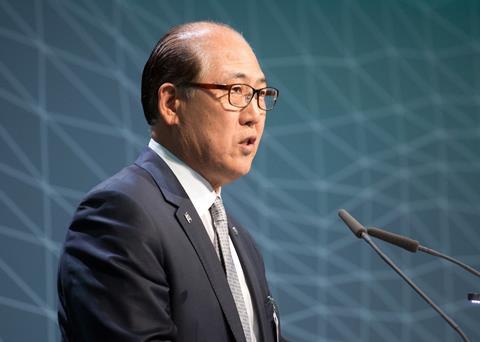 The IMO Secretariat's new Department of Partnerships and Projects will support member states by becoming the focal point for developing partnerships and coordinating long-term donor-funded projects, as well as implementing IMO's resource mobilization strategy to strengthen its Integrated Technical Cooperation Programme.
IMO Secretary-General Kitack Lim said, "For the benefits of sustainable development to be evenly spread, all countries must be able to play a full and active part in maritime activities. Building partnerships is key to this. This new department will help that to happen. It's very much in line with my vision of a 'Voyage Together', where no one is left behind when it comes to the effective implementation of IMO's global standards."
Operational from 1 March 2020, the department will promote a culture of collaboration and innovation, creating broader engagement and partnerships with maritime and ocean-related stakeholders.
The department reflects IMO's strong and continuing commitment to helping its Member States achieve the 2030 Agenda for Sustainable Development, with its 17 Sustainable Development Goals, and implement the Organization's regulatory framework.
With the new department, the existing Partnerships and Resource Mobilization team within IMO's Technical Cooperation Division and the Major Projects team in the Marine Environment Division come together under a single umbrella.
By Rebecca Jeffrey