Global ports and maritime organisations have said they are striving to maintain normal operations despite the economic and financial challenges presented by coronavirus (COVID-19).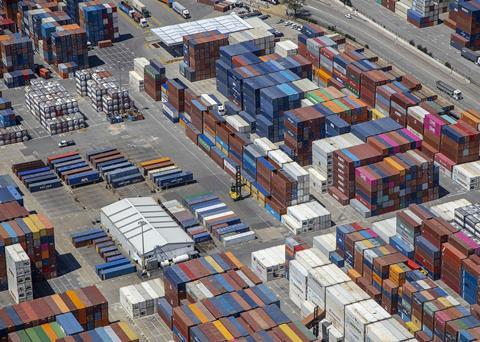 APM Terminals Barcelona said it hasn't experienced any delays or incidents in its operational activity and is working within official safety measures and restrictions to stop the spread of COVID-19.
In the week beginning 16 March, the terminal reached "optimum productivity levels with a stable occupancy capacity". Terminal value-added services such as repairs, weighing, etc. are ongoing without delays despite a significant increase in demand.
The Port of Antwerp also said it is 100% operational and hasset up a COVID-19 Taskforce - a cross-border and cross-sector working group to map out the entire chain of operations at the port. It said operations are being carried out "without too much delay" but if reduced staff numbers causes problems then "various chain partners have a fallback scenario to keep the flow of goods running".
The Port of Hamburg said it is a priority for the port to remain fully operational, however Hamburger Hafen und Logistik AG (HHLA), which operates three container terminals at the port said it expects a "strong decrease in earnings" due to COVID-19.
Taking action
With the patronage of the Port Authority of Venice, PSA Group subsidiary Vecon has started a new procedure called Fast Track : a fast-moving lane for hauilers in order to ensure rapid delivery of strategic goods, separating them from longer standing containers in the yard.
WindEurope has launched a COVID-19 information hub. The hub details all impacts of COVID-19 on the wind supply chain, changes in Government energy policies and Government measures to support the industry. It is updated with the support of the National Wind Energy Associations.
Trinity House said it is monitoring the impact of COVID-19 on its aids to navigation provision. It aims to deliver its statutory functions as the General Lighthouse Authority (GLA) for England, Wales, the Channel Islands and Gibraltar.
Contraction risk
New research from Transport Intelligence (Ti) has found there is a risk that the global contract logistics market could contract 10.2% in 2020, as COVID-19 disruption strangle production and freeze retail in key logistics intensive sector.
BIMCO has analysed the potential implications of a pandemic for the commercial shipping markets and chief shipping analyst, Peter Sand, will deliver the insights in a string of webinars in the coming weeks.
By Rebecca Jeffrey