In the face of an industry-wide skills shortage, one UK marine contractor is taking a proactive approach when it comes to recruiting ex-services staff.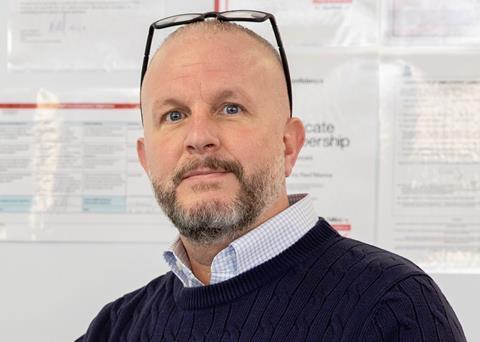 Since the launch of its Training Academy in 2018, Red7Marine has been committed to bringing skilled individuals into the industry. More recently this has meant providing employment opportunities to ex-service personnel, in addition to signing the Armed Forces Covenant. Red7Marine has supported ex-forces personnel for years and it is now looking at new ways of engaging with potential candidates.
Head of QSHE and Business Improvement, Mark Smith, has been leading Red7Marine's latest drive to bring talented candidates into the industry. This has led to Red7Marine's involvement with Building Heroes. Building Heroes is a charity which aims to reduce unemployment amongst ex-service personnel by supporting them to find careers in the construction industry.
Mark Smith explains, "As an Army Veteran myself, I understand how challenging the transition back into civilian life can be, but more importantly I understand just how many skills these individuals have to offer any industry. With an exceptional work ethic, highly transferrable qualities and a real propensity to learn new skills in challenging environments, ex-service personnel are ideal candidates for the marine construction sector."
As a result of this, Red7Marine has been working closely with Building Heroes to find the latest wave of talent to join the business. Not only will successful candidates find a new career, they will discover a progressive and exciting opportunity which will see them be trained by a company at the forefront of the industry, providing long-term employment opportunities.
Red7Marine has also signed the Armed Forces Covenant agreement, becoming a Bronze Member. This means that the business has formalised its commitment to being an Armed Forces Friendly Employer. Whether staff members have a partner in the armed forces, have a Regular Reserve Force commitment, or are serving in the Armed Forces Reserves, Red7Marine will provide the support and flexibility for them to enjoy a fulfilling career. Having become a Bronze Member, Red7Marine will now be working to achieve a Silver Armed Forces Covenant Membership.
By Jake Frith