A new a high intensity, two-tier marine lantern has been launched with a range of 7-11NM.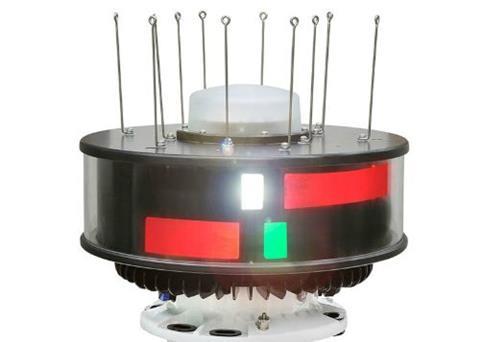 Sealite's Omni-Directional Sector Lantern (SL-ODSL) has a small form factor design offering up to 2,600 candela in white.
The SL-ODSL features high quality LEDs and enhanced refractive optics which enables the ODSL to be more efficient and ensure light is only projected where it is needed. This allows for greater optical range as well as power efficiency.
It is designed and manufactured to withstand the tough marine environment, providing years of reliable, low-maintenance service.
The two tier design allows for multiple sector configurations for many channel marking and leading line applications.
This model is supplied with Bluetooth and GPS via the SealiteProApp as standard. This allows for convenient in-field setup, configuration and maintenance from a location up to 50 metres away, using a phone or tablet.
The SL-ODSL is available with an optional Iridium Satellite module, enabling two-way monitoring and control using the Iridium Low Earth Orbit satellite network.
Externally fitted GSM and AIS, Type 1 or Type 3 are available as options. The SL-ODSL easily integrates into Star2M, allowing visibility of assets anytime, anywhere.
By Rebecca Jeffrey