Since February 2020 JRC/Alphatron's training department in Rotterdam has new VSTEP simulators available on which trainees can be trained while using the latest software. With these new simulators up and running, the company has announced the re-introduction of ECDIS Type Specific Training and Marcom-A training.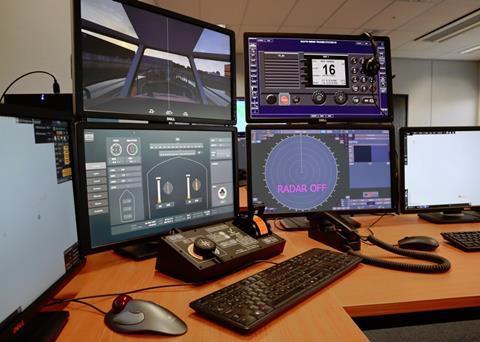 The ECDIS Type Specific Training for both JRC and Wärtsilä (Transas) ECDIS is offered for an international audience in English and provides the required knowledge for the general use of the ECDIS as well as a detailed introduction to the system's features.
For ECDIS training the company requires that the trainee has adequate experience on ECDIS and has accomplished the IMO Model Course 1.27.
The Marcom-A training represents the General Operating Certificate which allows crew to operate maritime radio transmission equipment. Other facets of this study include the international GMDSS regulations, compulsory books, emergency procedures and daily use of the onboard equipment. Marcom-A training will be given only in Dutch and is certified by Dutch authority ILenT.
At the time of writing the facility is in temporary closure due to the Dutch Coronavirus mitigation strategy, but otherwise operational and taking future bookings.
By Jake Frith