A new industry outlook outlines the latest trends and projections on carbon-reduction strategies for shipping as the industry looks to meet decarbonisation ambitions.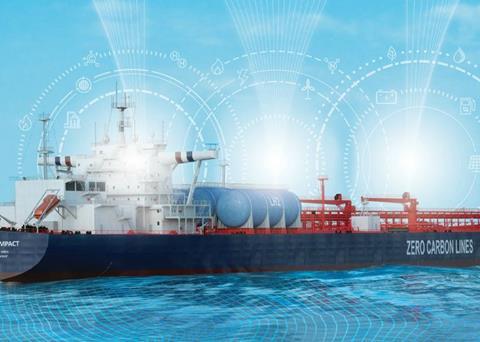 ABS' 'Setting the Course to Low Carbon Shipping' examines new fuels, technologies and operational measures and matches that with forecasts for the world's key trade lanes to envision what shipping may look like in 2030 and 2050. It applies what ABS currently knows about existing and future fuels to project which energy source could be best suited for each trade lane and what that may mean for the design of the vessels working them.
Research in the outlook suggests that, on the current trajectory, petroleum-based fuels will still have considerable market share by 2050, which has significant implications for meeting the emissions challenge.
Christopher J. Wiernicki, ABS chairman, president and CEO, said: "The models in our research suggest our industry will meet the targets for the reduction in carbon intensity by 2050, but it might miss the target for the total GHG emitted annually. In short, there is a gap between the industry's present course, and its stated ambition."
ABS collaborated with Maritime Strategies International to create a global scenario for the future CO2 emissions from shipping, accounting for future variation of fuels used in vessels and the decarbonisation of different industrial sectors on which shipping depends. ABS also worked with Herbert Engineering Corp. to develop a series of tanker, bulk carrier and container ship design concepts to explore practical options for meeting IMO GHG goals.

The outlook's approach was supported by Maersk.

By Rebecca Jeffrey