NorSea Group has acquired Danish wind power company Øer to strengthen its expertise and capacity within the market.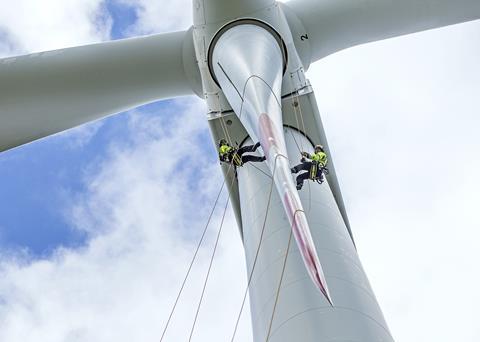 ØER was founded in 1963 and carries out business in Denmark, Germany, the UK and France. The company has 120 employees and will continue to operate as an independent company, wholly owned by NorSea Group's Danish subsidiary Danbor.
"The acquisition of ØER has given us an extremely strong international platform for continued growth in the installation, operation, maintenance and service within the wind turbine industry," Said Jørn Bue-Madsen, CEO of Danbor.
With the wind power market growing in strength, NorSea believes its extensive expertise, infrastructure and equipment will provide much needed services in installation and maintenance.
The NorSea group said that ØER has the capacity, expertise and network to ensure that it gets off to a positive start in the emerging market. The acquisition means that the company can now deliver services along the entire value chain.
John Egil Stangeland, CEO of NorSea Group, said: "Our goal is to be a partner that can deliver services across the entire value chain within installation and operation of wind turbine farms. We will initially focus on the North Sea and the Baltic Sea but envision being able to subsequently deliver to the global market."
"Wind power is part of the future. We will now have another leg to stand on, creating synergies with our bases."
By Alice Mason