A Norwegian financial organisation has quadrupled its offshore wind portfolio to USD$453m since the end of last year and is seeking new business worldwide as part of its mandate to bolster the participation of Norwegian exporters in a burgeoning but capital-intensive sector.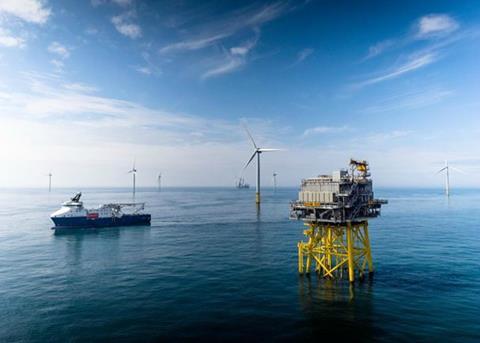 State-owned GIEK (The Norwegian Export Credit Guarantee Agency) manages an international portfolio of export-related guarantees that today totals USD 8.5bn. It has traditionally focused on oil and gas and shipbuilding, followed by fisheries and aquaculture, but it has widened its mission to include offshore wind, and more generally banks and investors participating in large international energy-infrastructure projects.
"Offshore wind is really gaining momentum and is a great example of how we can actively help Norwegian industry re-channel by opening the door to new markets for existing wind expertise and other companies looking to extend their reach into green technology," said GIEK chief executive, Wenche Nistad.
GIEK provided service delivery guarantees totalling NOK1.3bn towards the end of last year that enabled Norwegian supplier Aibel to clinch two big European contracts. In February, it stepped in with a third guarantee package of an equal amount, this time on behalf of Fred Olsen Windcarrier for a project in Asia.
In recent weeks it provided guarantee coverage amounting to around NOK 1.6bn that helped cables specialist Nexans Norway secure a major contract with the Seagreen offshore wind farm under development off Scotland.
"Norway can offer triple A-rated instruments, which are a key tool in reducing the cost of project financing," Ms Nistad pointed out.
By Rebecca Jeffrey