With still more than 18 months until the show is due to take place at the National Oceanography Centre, in Southampton UK from 9th - 11th April 2019, the organisers of Ocean Business say they have been overwhelmed by how quickly re-bookings have been flooding in.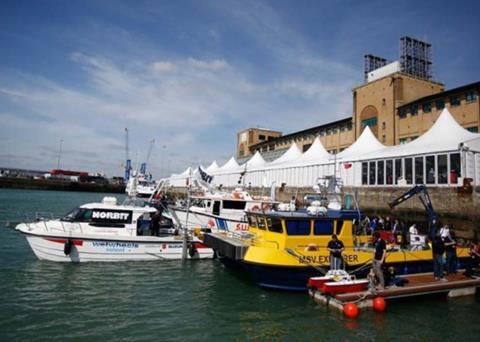 "Never before have we had such an incredible response to re-booking exhibition space. Exhibitors see Ocean Business as the perfect platform to seek out new opportunities for a relatively low cost. Such a rapid and positive response has been astounding!" exclaimed Cheri Arvonio, event manager.
Anthony Hammond, marketing manager at Sonardyne explained why they have been quick to rebook their stand: "Ocean Business is one of the most pivotal exhibitions in our calendar. It has always been a great show for us to meet new and existing customers within the ocean community. For us, it's more than just a 9 to 5 exhibition, it's a week of sharing, learning and innovation. We're already looking forward to 2019 in Southampton"
Since the launch of Ocean Business in 2007, the show has nearly tripled in size, with 4350 people attending the 10th anniversary show held in April earlier this year. Established as a truly international event 38% of visitors were from outside the UK representing a staggering 61 countries. Despite the downturn in the industry, the 2017 show was more popular than ever and feedback from exhibitors came flooding in;
The 2019 event will see the same formula as in previous years with an international exhibition, three-day programme of hands-on training and demonstration sessions, a cutting edge conference, various associated meetings, Ocean Careers and social events keeping exhibitors and visitors networking around the clock.
The organisers claim to have 'now opened up the last few remaining stands to new companies wishing to exhibit'. Interested parties are encouraged to be quick as every show to date has been a sell out and for a number of years there has been a long waiting list.
By Jake Frith