The Nippon Foundation-GEBCO Seabed 2030 Project has teamed up with Global Oceans to produce a definitive map of the ocean floor.
GEBCO is a joint programme of the International Hydrographic Organization and the Intergovernmental Oceanographic Commission and is the only organisation with a mandate to map the entire ocean floor. Seabed 2030 is a collaborative project between The Nippon Foundation and GEBCO to facilitate that mapping by 2030.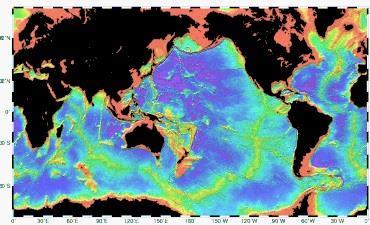 "A complete map of the seabed will enable us to make informed decisions which can safeguard the future of our planet," said Seabed 2030 project director, Jamie McMichael-Phillips.
Seabed 2030 has brought US-based Global Oceans on board to make use of the non-profit organisation's modular adaptive research vessels (MARV).
"Accessing high-resolution bathymetric data is essential to our projects, and we look forward to supporting Seabed 2030's efforts by exploring opportunities to co-finance extended mapping on Global Oceans' projects, to make available our 6000-metre Ocean Explorer 6000 towed system to be re-built with multibeam sonar for mapping, and to support new Seabed 2030-related projects on MARV vessels," said Jim Costopulos, chief executive of Global Oceans.
All data collected and shared with the Seabed 2030 Project is included in the GEBCO global grid, which is free and publicly available.