RTSys and IFREMER have jointly developed a new system that helps standardise data collected during studies into the impact of global warming on the oceans.
The European Multidisciplinary Seafloor and water column Observatory (EMSO) researches deepwater ecosystems, generating data on marine, tectonic, volcanic, hydrothermal and gravity processes as well as monitoring associated natural risks to coastal areas such as earthquakes and tsunamis.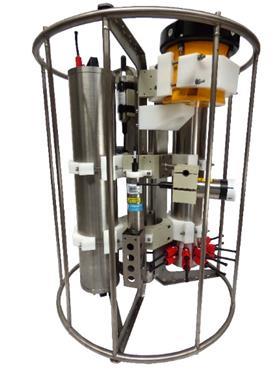 The EMSO Generic Instrument Module (EGIM) aims to standardise these measurements obtained at a variety of locations by using the same equipment, sensor references, methods of qualification and calibration, data formats and maintenance procedures.
At the heart of the EGIM system is COSTOF2, a datalogger than can reach depths of up to 6,000 metres, sourcing data from a wide range of sensors of different make, model and type. It has been designed to continuously measure environmental parameters, providing data on marine changes in Europe, and will soon be deployed by the Portuguese Institute for the Sea and the Atmosphere off the southwest coast of Portugal, at a depth of 4830 metres.
COSTOF2 allows the data for up to 12 sensors to be synchronised via acoustic modem or by WiFi and can be operated on mooring lines, seabed stations and surface buoys.