The Offshore Energy Exhibition and Conference (OEEC) is set to take place in Amsterdam from on the 25 and 26 October 2016.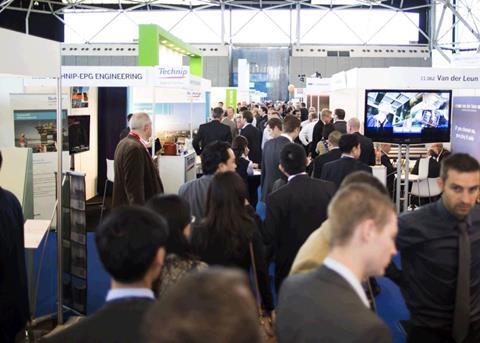 This year's conference theme is 'entering a new era' and will offer a platform for discussions on key topics and solutions for the offshore community.
Business leaders, buyers, investors, engineers and other interested parties within the offshore energy sector will get the opportunity to meet each other in three large halls of the Amsterdam RAI. Creating a platform to network and to create new business opportunities.
Last year's OEEC attracted 11,865 unique attendees representing 86 nationalities, and this year is expected to have over 650 exhibitors from all around the world at the Amsterdam RAI.
The opening gala dinner and awards ceremony will talk place on Monday 24 October from 18:30 until late.
It will be attended by international offshore energy professionals ranging from operators and contractors to service companies and suppliers as well as by key industry stakeholders.
The three awards that will be presented during the Opening Gala Dinner will be The Best Innovation in Offshore Energy Award, The Offshore Energy Public Outreach Award and The Offshore Energy Young Engineer Award.
Tuesday 25 October will see the fifth annual Offshore Energy Industry Panel will focus on the future fuel mix with keynote speaker Paul Appleby who is head of energy economics, BP.
There will also be contributions from Coby van der Linde, director at Clingendael and Bernard Fortuyn, member of the managing board at Siemens Nederland NV.
Both days will see numerous technical sessions including the offshore renewables session on Wednesday 26 October from 10:00 to 12:00 in the G-Rooms. This session will look at developments in offshore wind, wave and tidal energy, presenting their market size and potential.
Speakers will discuss selected new concepts and proven concepts in the various offshore renewable energy sources.
It will be organised in cooperation with offshorewind.biz and includes speakers such as Captain Mike Frampton, renewable business line director at LOC Group and Ambroise Wattez, business development manager of renewables and offshore energy systems for SBM Offshore.
Other sessions include Offshore Energy Today's knowledge management event, subsea processing and infrastructure, decommissioning and cost efficiency topics.
As a side event, the Ocean Thermal Energy Conversion (OTEC) conference will take place on 26 October from 09:00 in hall 1, 2, 5. The 4th international OTEC Symposium is an annual symposium that brings together OTEC industry experts, NGO's and governments from all over the world.
Participants have the opportunity to learn about the latest OTEC technology and market developments, to connect with the industry and market and share best practices to accelerate OTEC implementation.
The Marine Energy Event, organised in cooperation with the Dutch Energy from Water Association (EWA), will the latest developments in international marine energy projects, environmental monitoring, testing infrastructure, offshore safety and construction.
By Alice Mason