The largest offshore wind representative body in Scotland now has over 360 members drawn from industry, academia and the public sector.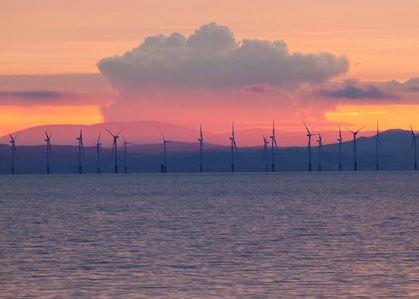 The DeepWind supply chain cluster covers a geographical area that stretches along the Scottish coastline from Wick in the far north to Montrose in the North East. This geography is based on the offshore wind projects that are currently covered by the DeepWind offshore wind developers who are the core members of the cluster. This includes EDP Renewables/Engie, SSE, Vattenfall, Equinor and KOWL (Kincardine Offshore Wind Limited).
Due to the introduction of the ScotWind offshore leasing round, which opened on 10 June, DeepWind's ports and harbour members now extend around the North Coast, Northern Isles, Western Isles and West Coast as far south as Campbeltown in Argyll & Bute and across to Hunterston PARC (Port and Resource Centre) in North Ayrshire. This now encompasses 21 port and harbour members and represents coverage of over 80% of the Scottish coastline.
The 17 strong developer group within the cluster is now the largest of any supply chain cluster in the UK and, besides the five core members, includes Scottish Power Renewables, RWE Renewables, Mainstream Renewable Power, Red Rock Power, Simply Blue Energy, Quaybridge, RIDG, wpd Offshore, Univergy International, Sumitomo Corporation, Total E&P UK and Shell New Energies subsidiary EOLFI.
The cluster specialises in fixed and floating offshore wind in deeper waters, usually considered to be greater than a 40m depth.
By Rebecca Jeffrey