Poland is gradually emerging as a potentially important investment market for offshore wind - but although a number of international companies continue to show an interest in investing in the country''s onshore sector, progress in offshore development remains sluggish.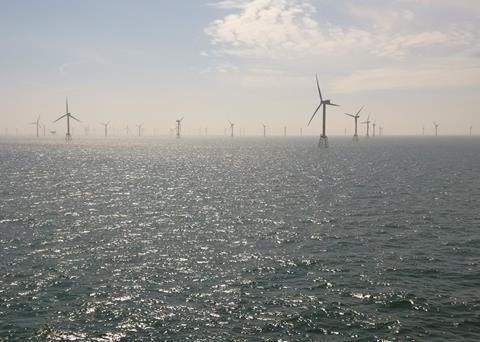 So, what are the prospects for the ongoing growth of the Polish offshore wind energy sector?
STRONG WIND RESOURCE
The latest figures from the International Renewable Energy Agency (IRENA) reveal that Poland is on course to increase the proportion of power it generates from renewable energy from seven per cent in 2010 to nearly 38 per cent by 2030. The fact that the country benefits from a very favourable natural wind resource also means that the country's offshore wind energy sector is particularly well suited to benefit from this growth. In fact, among the range of non-biomass renewables options, IRENA believes that wind power has the largest potential of any renewable energy sector in Poland - particularly in view of the fact that, as Dr Dolf Gielen, Director of the IRENA Innovation and Technology Centre, explains, the Baltic Sea region offers 'very good wind speeds, typically much higher than speeds inland.'
Even so, the prospect of grabbing a slice of the burgeoning Polish onshore market continues to pique the interest of a growing number of companies - including Vestas, which has recently won a 14-year service renewal agreement totalling 146MW for four wind farms in the country, and Spanish wind energy company Acciona, which has recently established its third wind farm there - so far at the expense of the offshore sector.
In an effort to lay the foundations for exploiting the undeniable potential of its offshore wind resource, the Polish authorities have established a system whereby prospective investors can apply for the rights to establish wind farms in Polish maritime areas (PSZW) and particular areas of an exclusive economic zone (EEZ) set aside for the development of offshore wind farms. Investors securing such rights are then permitted to 'erect and exploit artificial islands, installations and equipment' for a period of 30 years, opening the way for further development.
According to Krzysztof Tyszkiewicz, Vice President at the Polish Wind Energy Association (PWEA), there is a 'technical potential' to produce 20 GW of energy from offshore wind across the PSZW and EEZ areas - and installations with an overall capacity of 1GW are envisaged by 2020,and 'in the order of and up to 10 GW' by 2030.
However, in spite of the obvious potential of the offshore sector in Poland - and the continued interest of domestic investors and international energy companies in the onshore sector - Tyszkiewicz confirms that no operating offshore wind energy plants have yet been installed in the country. In his view, a major reason for this stuttering performance is uncertainty relating to the provision of an adequate national support mechanism for the sector.
"The conditions for the commencement of works on offshore wind projects are not yet favourable and the support mechanism for the generation of energy from renewable sources is still not stable," he says.
Moreover, although a total of 37 'location permits' for offshore wind farms have been issued so far, a new auction system that was scheduled to commence at the beginning of 2016 has been pushed back to the middle of the year because of legal wrangling relating to an amendment. Tyszkiewicz also points out that 'private sector expectations' are now that onshore wind plants are likely to be installed before offshore plants - which are currently estimated to cost twice as much as onshore plants in Poland.
That said, PSE - the Polish Transmission System Operator (TSO) - has determined the connection conditions and signed a connection agreement for two investments - the 1045.5 MW PGE Energia Odnawialna-owned Baltica-3 offshore wind farm, due to be carried out in five stages with grid connection scheduled for 2019 - and the two 600 MW Polenergia-owned Bałtyk II and Bałtyk III offshore wind farms slated for connection to the national grid in two stages over the period 2020-2025. According to Tyszkiewicz, an environmental impact assessment for the Polenergia Bałtyk III has already been concluded, with a similar assessment for the Baltica-3 project due to 'commence soon.'
SUPPLY CHAIN SYNERGIES
Even though progress has been sluggish so far, Gielen maintains that there are a number of potential technological, operational and financial advantages of establishing offshore wind projects in Poland. To begin with, he reveals that offshore wind is an 'important part' of the Polish renewable energy strategy, and part of the plan to improve energy security across all of Northern Poland. In addition, he argues that the offshore wind energy technology sector offers strong synergies with the domestic shipbuilding and port industries - as well 'significant industrial potential to develop the offshore wind energy sector through the shipyard industry lining Poland's Baltic Sea coast based in the cities of Gdansk, Gdynia and Szczecin.'
"Their profile matches the needs of the offshore wind sector in terms of wind turbine component construction, installation works and the manufacture of dedicated vessels serving offshore turbine transportation and installation," says Gielen.
"Offshore wind energy thus presents an attractive diversification opportunity for the traditional specialised Polish shipyards. Today, Poland has become a leading manufacturing centre for offshore wind foundations," he adds.
Meanwhile, Tyszkiewicz argues that it is 'easily' possible to estimate the potential of an innovative Polish offshore sector at 6 GW by 2030, an achievement he believes would play an important part in the development of coastal areas and bring 'many economic benefits' - currently estimated as amounting to an average of 1% of GDP each year by 2025. At these sorts of levels, he predicts that the revenues for Polish enterprises and the state budget may eventually amount to PLN 73.8 billion of value added by 2025. He also highlights the fact that the Warsaw Institute for Economic Studies (WISE) has calculated that a 'dynamic wind energy development scenario in Poland' could help to create an impressive 42,000 jobs by 2030 - of which, three quarters could be in the offshore wind energy sector.
"We have a quite strong supply chain for the offshore wind industry. The production of foundations, towers and other components for offshore wind turbines, as well as dedicated wind farm construction vessels, has already become the speciality of the Polish shipyards in Gdynia and Gdańsk, which soon will be joined by Szczecin and Świnoujście," he says.
"The potential of the Polish industry covers the construction of foundations of all types and the design and construction of new offshore installation and transport vessels, as well as the design and construction of new offshore maintenance and service vessels and substations and repairs of operating units, services and supplies for ships," he adds.
TECHNICAL CHALLENGES
Although it is difficult to deny the potentially major benefits that a dynamic Polish offshore sector could bring, Gielen admits that the a number of technical challenges must still be addressed in order to maximise the potential. In his view, some of these technical issues relate to the challenges associated with laying foundations for the turbines themselves, as well as to the laying of underwater cables and the costs of offshore wind installations, which he stresses 'increase with water depth and distance from shore.'
"Therefore, the most economically viable options - in shallow waters closer to shore - are often competing for the use of maritime space with activities such as shipping, fishing, nature conservation and sand extraction," he says.
Other challenges Gielen believes will be faced by the Polish wind energy sector include 'difficulties and additional costs in obtaining the technical conditions for grid connection'- as well as 'limited rural infrastructure, lengthy administrative procedures and permit approval periods.'
"The grid is not well developed in the Northern parts of Poland. Moreover, as IRENA's forthcoming offshore wind innovation outlook report shows, a major issue is the cost of finance due to the perceived high risk. Therefore the role of the government in deploying mechanisms to absorb part of the risk and reduce this cost is key," he adds.
Tyszkiewicz agrees that the Polish government is likely to exert a strong influence on the success - or otherwise - of the domestic offshore sector. In particular, he views the development of a stable regulatory environment as an 'essential' factor for the development of offshore wind sector - and points to the draft RES Act, which will change the support system to promote renewable energy sources in Poland and regulate grid connections, as being especially important.
"Offshore wind in Poland also needs a dedicated support system - this technology is completely new in Polish conditions so it needs more support in the initial phase of development like any new technology," he says.
FUTURE ENERGY MIX
Looking ahead, Gielen confirms that the potential for the ongoing development of the offshore wind sector in Poland is 'large' - and he is confident that the industry can make an 'important contribution to the country's energy supply mix, in particular in the North, by also bringing various benefits to the region, such as jobs, energy security and contribution to a better environment with less air pollution.'
"However, a number of technical and financial challenges need to be resolved to utilise the technology's potential - some of which are related to costs - that will also depend on how the new auction system will develop," he says.
Meanwhile, Tyszkiewicz confirms that, in order to meet the EU Renewables Directive target, Poland must source 15% of its final energy demand - and 19% of its electricity - from renewable sources by 2020, up from 7.2% in 2005. In helping to meet these targets, he again stresses that wind is the fastest growing renewable energy source in Poland, and that it is expected to contribute about half of the renewable electricity required to reach the 2020 target. He also points out that the country's National Renewable Energy Action Plan (NREAP) predicts that wind power 'will reach 6,550 MW by 2020, including 500 MW offshore and 550 MW in small installations.' Taken together, these facts lead Tyszkiewicz to conclude that the Baltic Sea area is a 'privileged region with massive renewable energy potential.'
"The Baltic Sea region can be a lighthouse and move Europe towards a low carbon future. Poland has one of the highest market potentials for offshore wind farms in the Baltic Sea Region. According to previous government studies, technical potential in Poland could allow us to build up to 62.8 GW of renewable energy source capacity by 2050, of which wind power would account for 31.5 GW and 14 GW, respectively onshore and offshore. PWEA estimates the Poland's potential at 6 GW by 2030," he says.
"Rapid offshore wind energy development opens vast opportunities for the Polish economy and the national shipbuilding and port industry, where Poland exhibits substantial experience and competence," he adds.
By Andrew Williams