The Port of Cromarty Firth has welcomed a new independent report that positions Cromarty Firth as the prime location in Scotland for the formation of an offshore wind port cluster.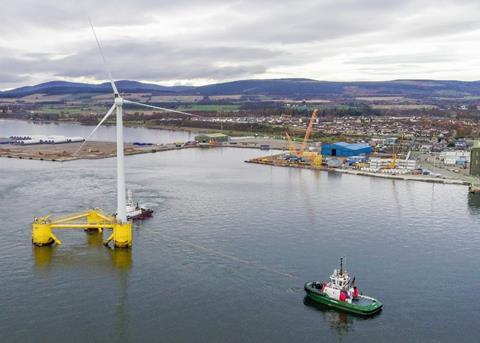 A key recommendation in the industry-led assessment, commissioned by the Scottish Offshore Wind Energy Council (SOWEC), states that Cromarty Firth's strategic location, current and future manufacturing capabilities as well as its marshalling and assembly capacity mean it is best placed to absorb a massive increase in the volume of work created by the rapid expansion in Scotland's offshore wind sector.
The report highlights how Scotland must prioritise its efforts quickly to grow offshore wind's national economic value and meet climate targets. The expansion in offshore wind and floating offshore wind is seen as vital in Scotland's ambitions to decarbonise its energy sector in order to become a net-zero economy by 2045.
The report, led by Professor Sir Jim McDonald, states: "As our analysis demonstrates, the Cromarty Firth emerges as the most suitable location in Scotland for [floating offshore wind] platform fabrication and manufacture, with the two ports of Invergordon and Nigg acting as the focus of effort to secure platform fabrication and manufacture.
"These ports have sufficient capacity available or close to being ready as well as suitable quayside facilities for construction and movement of floating platforms. The wider Cromarty Firth offers space for wet storage of platforms and close access to many potential ScotWind sites."
By Jake Frith