A 'wish list' for closer and earlier working between the smallest and biggest businesses in the offshore wind supply chain to ensure better procurement will be shared across the industry by an energy group.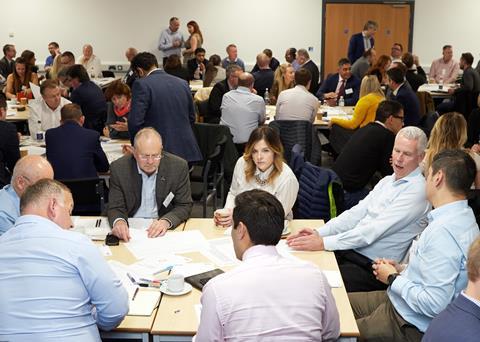 To meet the challenge to deliver 40-50GW, the industry and supply chain must change how it operates and "do different", Rob Lilly, Vattenfall's procurement and supply chain manager, told almost 50 businesses hoping to work on Vattenfall's 1.8GW Norfolk Vanguard offshore wind farm and its adjacent proposed 1.8GW Norfolk Boreas offshore wind farm.
"We need to be bold. We need to think not about each project but look at the longer-term pipeline and engage earlier," Mr Lilly said.
Chance for collaboration
Vattenfall brought together nearly 100 people to explore how procurement could work better for all levels of the supply chain at the new GB£11.7m Energy Skills Centre at Lowestoft in the UK.
Siemens Gamesa, MHI Vestas, GE Renewable Energy, ABB and A&P Group were among the largest companies in the supply chain - known as Tier Ones - at the event. They worked on solutions with many small and medium sized companies.
Ideas to remove barriers in procurement, opening engagement and ensuring transparency were in the wish list.
Mr Lilly said Vattenfall wants to involve as many East of England companies in its projects as possible and the event aimed to serve as an opportunity to explore "potential collaborations".
Vattenfall hopes to win consent for Norfolk Vanguard next month.
By Rebecca Jeffrey