DeepOcean 1 UK has been awarded a contract by Nexans for the cable installation at ScottishPower Renewable's East Anglia ONE offshore windfarm in the North Sea.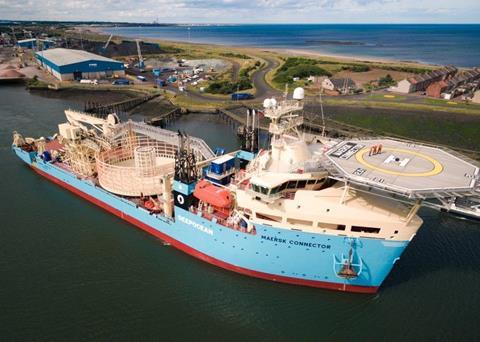 For the project, the Maersk Connector and purpose built power cable plough will be supported by DeepOcean's in-house fleet of dedicated construction support vessels to transport, install and trench 85km export cables.
Jonathan Cole, managing director of Offshore Wind at ScottishPower Renewables, said: "Both Nexans and DeepOcean have considerable experience in providing and installing cables for offshore wind power projects in the UK."
He added: "DeepOcean have won a number of major contracts recently, and it is positive to see that many highly-skilled jobs in Darlington will continue to be supported with the award of this contract, and hopefully this will also lead to further recruitment and training opportunities in the region."
Offshore work will be undertaken by 2016 with the project will be managed out of the DeepOcean's Darlington office.
"After building an extensive track record providing services on some of the most important offshore wind projects, we are delighted to be given this opportunity to develop our relationship with Nexans and their customer ScottishPower Renewables," said Pierre Boyde, DeepOcean's commercial director for cables and trenching.
He concluded: "There are significant opportunities for local suppliers to support DeepOcean for this scope of work and we also look forward to helping our customer deliver on the Supply Chain Plan for the project."