Subsea technology specialist, Ecosse Subsea Systems (ESS), has extended a trenching scope on the Wikinger offshore windfarm in the Baltic Sea with the award of a seabed clearance project.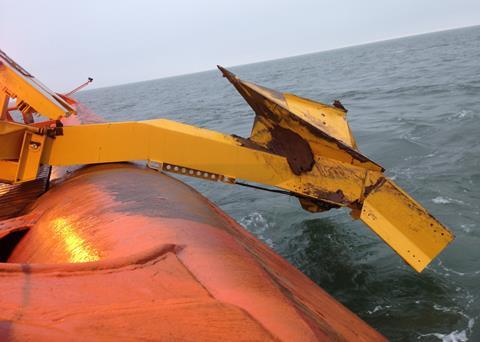 The Scottish company was last year awarded a contract by main contractor Prysmian Group to carry out pre-cut seabed trenching, prior to cable laying, on Iberdrola's 70-turbine windfarm offshore in Germany.
But the contract has now doubled in scope and will now include route clearance and seabed preparation work.
Keith McDermott, ESS commercial director, said: "Detailed surveys discovered a number of obstacles on the proposed route and we have been contracted by Prysmian Group to carry out seabed clearance and route preparation prior to commencing the trenching work."
"This is an area in which we have a great deal of experience and strong track record of working in different terrains and our SCAR Route Clearance system has been used in similar projects in the Baltic Sea."
Once the seabed is prepared, ESS's SCAR Seabed System will perform first pass and multi-pass trenching in preparation for Prysmian's installation and burial of 81km of submarine cables which will connect the turbines to the offshore substation.
ESS has built up a reputation for seabed preparation projects in the renewables sector.
Mr McDermott added: "Our previous experience of seabed clearance and trenching on the Baltic 2 windfarm has proven the versatility of the SCAR system and in particular its suitability for the soils in this region."
When completed, the 350MW Wikinger offshore windfarm will generate enough energy to power more than 350,000 homes.