Gardline CGG, the Anglo-French specialist survey organisation based in Singapore, has been awarded a contract by Oman's Foreign Affairs Ministry for studies of a proposed extension to its continental shelf limits in accordance with UN Convention of the Law of the Sea (UNCLOS) regulations.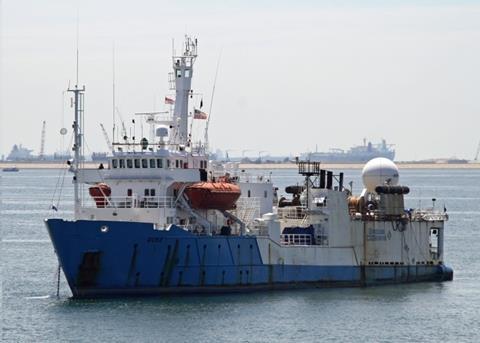 Beginning this October, the five-month project comprises three distinct but consecutive survey phases. The first consists of long offset broadband 2D seismic with multibeam bathymetry, gravity and magnetic data acquisition with the second involving detailed multibeam bathymetry and sub-bottom profiling. The final phase will cover deep water rock dredging and TV-Grab campaign studies.
Operations are being carried out aboard Gardline CGG's 67-metre integrated multi-role survey vessel, MV Duke, which includes a dedicated survey laboratory facilitating full on-board data processing, interpretation and report preparation whilst on work sites.
By David Goodfellow