A Dutch marine systems integrator has developed an automation network that needs less hardware, is more flexible and simplifies updates and repairs.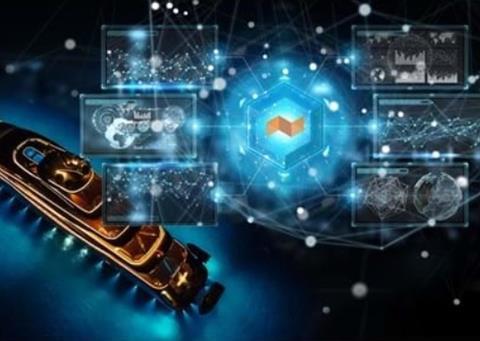 According to RH Marine, thanks to this latest development the profusion of pcs and servers, all with their own applications, cabling and components will soon be over, due to a new on-board cloud infrastructure.
The technology has originally been developed for the Royal Dutch Navy, driven by the need for more efficient use of manpower and more efficient maintenance. Like other vessels the navy has a lot of personal computers on-board, connected to a lot of servers, making software updates, hardware repairs and replacements a complicated matter. The growing role for automation led to a growing need for integration. Wouldn't it be nice if there would be no hard link between applications and specific hardware, if computing power could be shared and if there were more similar hardware components, RH Marine asked itself.
After two years of R&D RH Marine launched its new Integrated Virtualized System Architecture (IVSA), inspired by cloud- technology, taking automation system integration to the next level. The system provides an on-board computer network to which applications for the bridge, engine room, CCTV, the Alarm Monitoring and Control System (ACMS) or power management systems can be connected. "Due to the virtualized technology the software runs on the server, not on numerous computers. Instead of let's say 40 computers and dozens of stacked servers you only need a few servers. Every screen you plug in to connect with the LAN-network becomes a workstation. That can be on the bridge, in the engine room or every other selected spot on the vessel. On every workstation you can do everything", Marcel Vermeulen of RH Marine explained.
According to RH Marine, this has a lot of advantages. In case of workstation failure, all software applications are immediately operational on another station, allowing the operator to continue there instead of waiting for hardware or software repairs. Failed or obsolete hardware components are replaced without any downtime or impact for the applications running. In case of an application upgrade, one USB stick in the main server can update the software on all working stations.
By Jake Frith