One expert maritime industry provider of seafarer training has announced a 32% increase in online training sales to merchant shipping companies not sailing with passenger groups.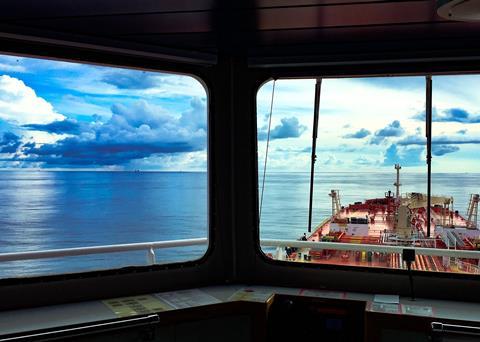 Rood Boven Groen's statistics comes as many passenger cruise ships are unable to sail due to the restrictions brought about by the COVID-19 pandemic, and reinforces the necessity of seafarer training for those ships that are still sailing.
Stephan Kramer, owner of Rood Boven Groen, said: "The past few years of investment into the quality of our online training courses are now really paying off. When we collaborated with SkillSafe and the Dutch Shipping Inspectorate four years ago, we intended to create a new learning concept for STCW approved training. We had no idea back then how crucial online training would become. During the global pandemic, online training is a convenient, cost-effective and sustainable solution to meeting the maritime industry's essential training needs."
Market shift
From January to October 2019, Rood Boven Groen's online training sales were 100% from passenger shipping companies and cruise liners. From January to October 2020, there was a shift towards non-passenger shipping companies in the offshore industry.
Training for seafarers must continue for merchant shipping companies that are still sailing. For example, seafarers going onboard for the first time must receive security awareness training and experienced seafarers must renew certain certificates every five years, which often requires refresher training.
Rood Boven Groen said feedback shows seafarers favour online training compared to traditional face-to-face training because it is flexible and can they do at a time that suits their schedule.
By Rebecca Jeffrey