The Finnish port of Helsinki has commissioned a new onshore power connection for passenger ships, made available to ship traffic next to the Olympia Terminal at the South Harbour.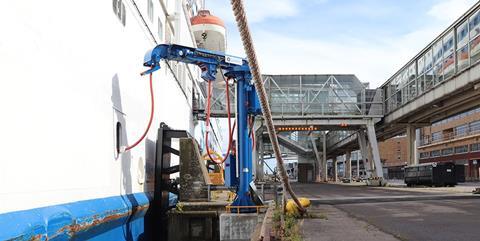 While ships are berthed in port the onshore power supply will reduce the climate emissions generated considerably, by as much as 50–80 per cent says Port of Helsinki. When ships are supplied with electricity from the shore, there is no need to keep the auxiliary engines running to generate electricity.
"This environmental investment improves air quality and reduces both carbon dioxide emissions and noise in the centre of Helsinki," says Ville Haapasaari, CEO of the Port of Helsinki.
"For us, the use of an onshore power supply at the port is an important step towards a carbon-neutral port by 2035.
By Jake Frith