Corvus Energy's next generation battery solution has racked up over nine mega-watt hours (MWh) of orders since its launch six months ago.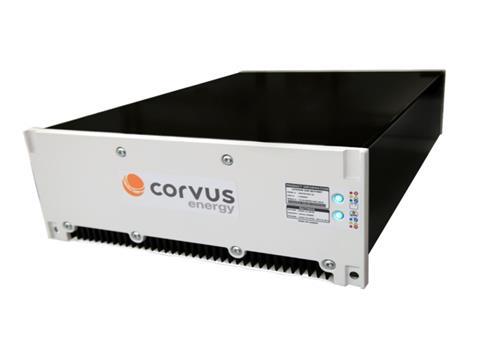 The Orca ESS has been used across multiple maritime applications and vessel types – from port cranes to cruise ships.
It aims to provide an economical solution that reduces fuel consumption and maintenance costs, aiming to help with environmental issues.
Corvus Energy has also secured several orders to implement Orca ESS into new applications such cruise ships, cargo ships, chemical tankers and speciality vessels to expand its reach.
The solution also successfully passed the Norwegian Maritime Authority (NMA) Thermal Runaway Propagation Test 1 with its proprietary passive cell-level isolation design.
Testing was witnessed by the NMA and DNV-GL and included three tests in strict compliance with NMA circular Propagation Test 1.
By Alice Mason