Natural Power and sister company SeaRoc have joined forces to develop their offshore energy capabilities in France.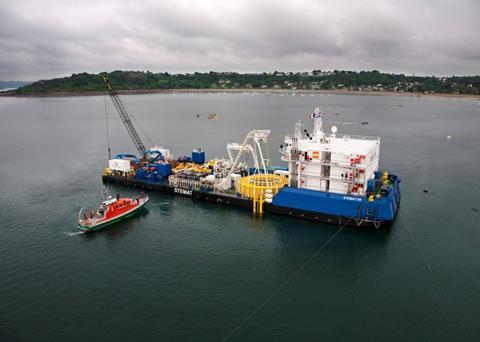 SeaRoc has been working with EDF on the project since 2011, providing marine and HSE advice and offshore client representation for the marine operations carried out to date. This included deployment and recovery of the OpenHydro turbine, installation of the main export cable, cable stabilisation and protection works, and the post-installation surveys and inspections. This first-hand experience of the project, coupled with Natural Power's local, French-speaking team, and their extensive experience of planning and development, legislative requirements, planning law and knowledge of the French market, presented the ideal solution to EDF as it moves the tidal farm from the deployment and testing of a single prototype tidal turbine to the installation of an array of multiple grid-connected devices.
Thierry Ripoche, Managing Director of Natural Power France, said: "We are delighted to be collaborating with SeaRoc to work with EDF in France. This opportunity showcases our ability to meet the growing needs of the European market and support our clients to safely and effectively develop ground breaking projects."
The Natural Power/SeaRoc combination will provide EDF with a local, French speaking team of tidal energy and turbine installation experts to ensure compliance with health and safety and to carry out the role of client representative during the marine operations.
Tidal energy is becoming an increasingly important area for Natural Power and the business has recently been working alongside Tidal Lagoon Power on the Swansea Bay project, which was granted planning permission last month.
By Jake Frith