At the end of June 2016, the Austria-headquarterd Palfinger Group closed the acquisition of 100 per cent of the shares in Herkules Harding Holding AS, and thus the globally operating Harding Safety.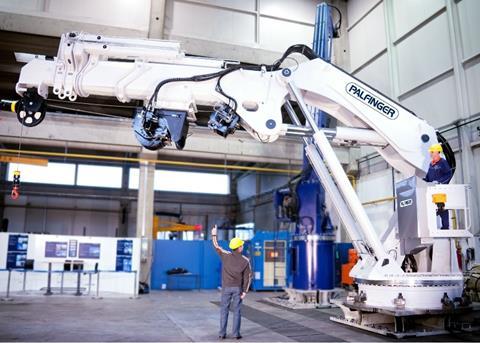 This acquisition has enabled Palfinger to extend its marine business by adding new products and a global service network.
By adding Harding to Palfinger Marine, the joint company's range of products and services will be significantly increased. In addition to Palfinger's extensive partner network, the company will have its own operations in more than 30 countries.
Adding Harding to Palfinger Marine strengthens the group's position in the customer segments of oil & gas/offshore, navy and coastguard, cruise, wind and marine. The new Palfinger Marine set-up employs 1.800 people with revenues of EUR 300 million. The company says that the enlarged Palfinger Marine will be in the pole position to offer complete packages consisting of cranes, lifting & handling equipment, life-saving solutions and global services.
With Harding, Palfinger says it will be a large step closer to achieving its strategic goal of becoming one of the top three players supplying integrated solutions of marine deck equipment with global service locations.
By Jake Frith