Pemamek will deliver large-scale automated production lines to MV Werften's Rostock and Wismar shipyards in Germany.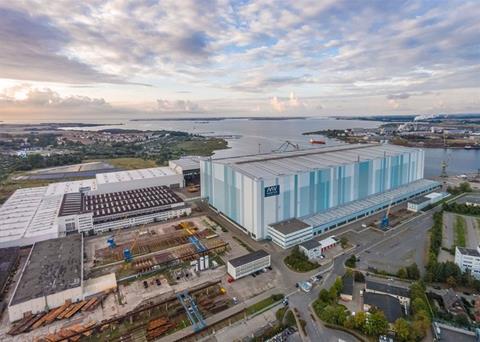 The deal, a continuum for the Pemamek Laser-hybrid welding line contract, signed in 2016, covers designing and delivery, plus site training and production assistance of the automated production equipment to the shipyards during the startup phase.
René Fiege, director of planning and investments at MV Werften, said: "Earlier experiences of our collaboration with Pemamek have convinced us to continue further investments. The technological expertise and flexible solution offering have been key factors in our decision making."
The deliveries include block production and outfitting with transportation equipment to the block sections, welding service portals gantries and load-out units.
Pemamek will provide complete machinery and handling equipment as well as milling, shot blasting and robotised cutting for each of the profile processing halls.
T-beam manufacturing lines for both the Rostock and Wismar shipyards include modern technology to produce T-beams in large volumes without an additional need for straightening.
The production lines are all based on Pemamek technology, which focuses on automation, smart production and easy operations.
By Rebecca Jeffrey