A long-term collaboration on vessel performance monitoring combined with battery power usage is delivering operational fuel savings of 20%.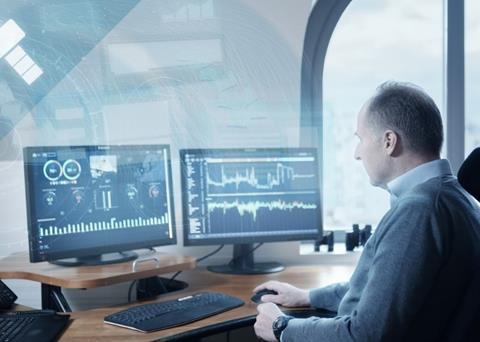 Golden Energy Offshore worked with Kongsberg Maritime to use the Kongsberg Vessel Performance System (VPS) to monitor fuel savings on Golden Energy Offshore's UT 776 CD design Platform Supply Vessels (PSV), NS Orla and NS Frayja. The companies have been monitoring and analysing data from the ships since 2015. In addition to fuel savings, the Kongsberg VPS has the potential to help lower energy usage, emissions and operating costs.
The containerised Kongsberg SAVe Energy battery system was installed on both ships earlier this year and analysis shows significant operational cost reductions. The SAVe Energy battery system can be used for peak shaving, spinning reserve and for full battery power for offshore vessels, cruise ships, ferries, tugs and workboats.
Joakim Kjølleberg, Kongsberg data scientist, said: "By utilizing a redundant battery solution connected to the main switchboard in Dynamic Positioning operations, we are able to reduce total engine running hours by 43%.
"The increased load and improved efficiency are very beneficial, helping the vessels to achieve operational fuel savings of 20 percent. This combined with shore connection at port means that the vessels are on their way to achieving annual fuel savings of approximately 360m3, equivalent to around 1000 tonnes of CO2 and 3 tonnes of NOx."
By Rebecca Jeffrey