The second phase of a 35-hectare development for marine enterprise in Plymouth has secured funding and planning permission.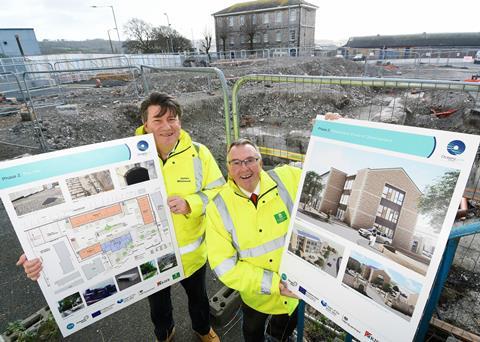 Based in Devonport's South Yard, the Oceansgate development is transforming disused Ministry of Defence land into an enterprise zone for marine businesses, with opportunities for research, innovation and production. Phase 1 began in 2017 and was completed last year.
Councillor Tudor Evans, leader of Plymouth City Council, said: "This next step will provide even more opportunities for businesses and more jobs, helping to drive economic growth and support our flourishing marine industry in Britain's Ocean City."
Historic setting
The new buildings will keep in line with the office and industrial units created in Phase 1 and the wider historic setting of South Yard, using natural materials such as Plymouth limestone and granite. The historic gateway arch to South Yard, which was once the original entrance to Devonport dockyard, will be rebuilt.
"The planned work will create a modern workspace perfect for marine businesses but keep a nod to the past with the recreation of the original gateway," said Mr Evans.
European funding
Phase 1 of Oceansgate has already welcomed a number of businesses including the Maritime & Coastguard agency and the new Marine Business Technology Centre.
A total of GB£10.25m of funding has been secured for this next phase, with a GB£2.25m grant from the European Regional Development Fund and an GB£8m council loan. The development will create a total of 1,350 square metres of light industrial space and 1,500 square metres of office space, enabling the creation of up to 130 new jobs.