Sadly, there have now been not one but two pilot fatalities involving the boarding of smaller vessels inside a year Don Cockrill, Secretary-General of the United Kingdom Maritime Pilots'' Association (UKMPA) told 'MJ'.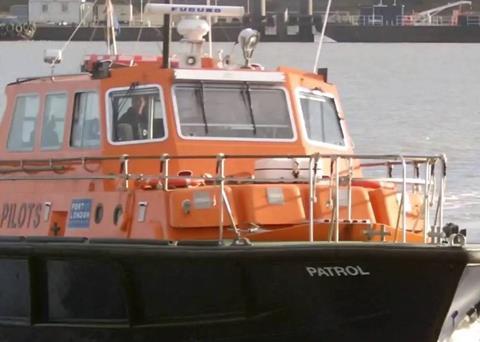 The first accident, in October 2016 took place during "the kind of low freeboard, step across access you might not think too much about", said Capt Cockrill. "Pilots deal with this kind of thing all the time - Nobody really imagines you can end up with a fatality."
As the MAIB report relates, Gordon Coates, a Port of London Authority sea pilot, was attempting to board the general cargo vessel Sunmi from the pilot launch Patrol when he fell and was crushed between the two. Despite prompt medical attention, he died at the scene.
The pilotage community is still left with some questions about what caused the accident. The investigation 'could not establish whether the fall was a result of the sea pilot's use of Sunmi's deck gate [it not being designed for this kind of boarding with posts too far apart to grasp simultaneously], a problem with his knee following recent surgery, loss of co-ordination due to his blood alcohol content being more than double the prescribed limit or a combination of all three'.
Unfortunately, says Capt Cockrill, "possibly significant elements could be overshadowed by a focus on the alcohol content in his blood". So, in his view, the right 'reading' of this report needs to be balanced.
For example, he said: "Gordon Coates had two knee replacements, some people do suffer twinges, and whether this was contributory remains unclear." It does highlight that in such a physical job, the results of surgery cannot be overlooked.
There are also some elements that didn't make it to the report. For example, MAIB stated 'Due to the choppy seas, the outbound general cargo vessel had created a lee for the pilot launch to facilitate the boarding process'. Capt Cockrill said: "In fact, traditionally, the accepted place for changeover under such weather conditions was just over a mile away upstream, sheltered by the container terminal. For some reason, this practice had lapsed but has now been reinstated."
Further areas might give rise to more discussion: "Although there are, quite rightly, strict alcohol limits for work, how does the level of incapacity compare, say, with a pilot that's working at 3.00am after being on duty all night?"
Despite the questions, he said: "The Port of London Authority has looked its practices during the investigation and made appropriate changes."
The second, more recent incident happened just a year later when general cargo vessel Skylark collided with a pilot boat working out of Porto Nogaro, Italy. When the ship struck the boat, the pilot was thrown from the deck into the water, later being found dead. Although at time of writing the particulars of the event are unclear, according to local media the pilot boat had been trying to warn the freighter about its dangerous manoeuvring.
Again, this involved a small ship, and a pilot of over 60. Don Cockrill concluded: "These are both tragic accidents, and I am sure that the Italian pilots will be looking in depth at their processes. We, in the UK, have certainly been reviewing the boarding and landing code for pilots and as a result incorporating more detail on dealing with smaller and low freeboard ships so it's more comprehensive. It's frankly been overlooked before as we've all just thought, wrongly, 'that's obvious'."
By Stevie Knight