Uncrewed Surface Vessel (USV) technology has been used to gather bathymetry data in inland waters in Canada for the first time.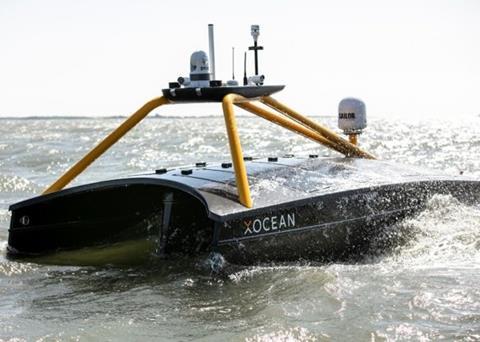 The Canadian Hydrographic Service (CHS) contracted IIC Technologies to acquire a high-resolution seabed survey in Lake Superior, in water depths up to 200m, over 800km2 off Thunder Bay, Ontario, using USV technology. IIC partnered with XOCEAN, who provided two remotely operated XO-450 USVs from XOCEAN's Control Centres in the UK and Ireland, while IIC provided the Party Chief, shore-based data processing, and logistical support.
Dave Bazowsky, engineering project supervisor, said: "The IHO S-44 Order 1A data collected in this area will be used to update navigational publications used to facilitate safe and efficient navigation and will also contribute to the Blue Economy in general."
Satellite monitoring
The uncrewed vessels are remotely monitored and controlled 24/7 via a satellite connection by a team that can be located anywhere in the world. XOCEAN's USVs offer significant benefits including increased safety with operators remaining onshore, survey efficiency due to multiple-day mission 24/7 operations, drastically reduced local resourcing requirements, and carbon-neutral operations which together lead to significant economic savings.
Throughout the mission, a team combining IIC Technologies Hydrographers and Data Processors and XOCEAN USV Pilots and Surveyors remotely monitored the USVs to ensure safe operation of the vessels and quality of data acquisition. The success of this project demonstrates the highly flexible and collaborative nature of this new technology, enabling industry experts to have direct access to real time data, from any location.
By Rebecca Jeffrey