Electric boating manufacturer Torqeedo will introduce new electric mobility products on the water at boot Düsseldorf 2017.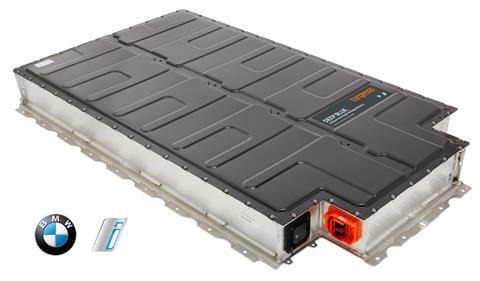 "Along our entire product range, Torqeedo now offers compelling solutions for sailors from small sailing dinghies up to 80ft luxury yachts," said Dr Christoph ballin, CEO and Co-founder of Torqeedo.
The new BMW i high-voltage battery has been adapted to work reliably with the Deep Blue system which opens up the very latest in automotive battery engineering is now available for boats equipped with Torqeedo's 40 or 80 horsepower electric motor system.
Torqeedo's new Cruise pod drive electric motor systems aim to be a viable alternative to inboard diesels. The heart of the system, awarded Overall Winner at the 2016 DAME Awards, is the Cruise FP motor, available in 5, 8 or 20 hp equivalents.
It is complemented by lithium batteries, developed to work flawlessly with Torqeedo motors, together with new electronic throttles and a modern, state-of-the-art user interface on a high-resolution marine display.
The clean alternative to a small petrol outboard and Torqeedo's most popular motor, the Travel 1003, is now available in the extra powerful Travel 1003 C version with 73% increased battery capacity courtesy of its lightweight 6 kg, 915 Wh battery.
Lastly, with the 25 kW Range Extender, Torqeedo said it is introducing the first inverter generator capable of supplying electricity for yachts and supporting serial hybrid systems. The combustion engine is designed to always runs at its most efficient operating point and can supply the full 25 kW, regardless of fluctuating hotel load demands or the voltage level of the Deep Blue batteries.
By Anne-Marie Causer